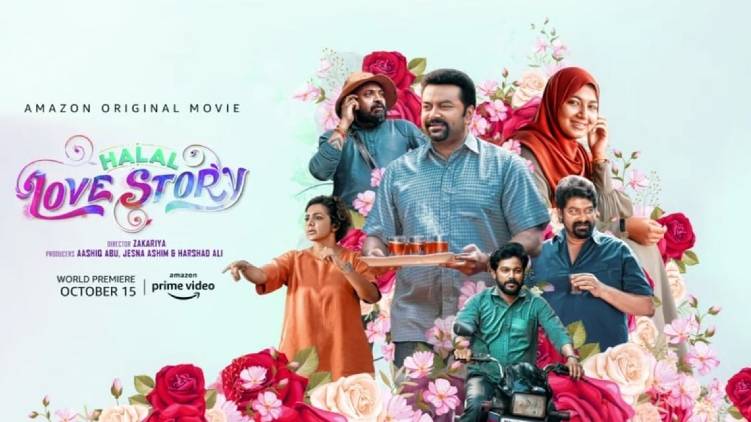 The moving poster for the film Halal Love Story has been released. The movie will launch on Amazon Prime. The film is scheduled to open on October 15.
Read also : Director Zakaria with 'Halal Love Story' after Sudan
Halal Love Story is a film directed by Zakaria after Sudani from Nigeria. The film stars Indrajith Sukumaran, Parvathy Thiruvoth, Joju George, Sharafuddin, Saubin Shaheer, and Grace Antony in the lead roles.
The script for the film was written by the director and Muhsin Parari. Produced by Aashiq Abu, Jessina Ashim and Harshad Ali. Editor- Saiju Sreedharan, Cinematography- Ajay Menon, Music- Bijibal, Shahbaz Aman, Rex Vijayan, Jackson Gary Perera, Neha Nair, PRO- Athira Diljith.